2010-2020 Decades-Long War
AFDI: Defending Freedom for Ten Years
It has been an extraordinary ten years. As the 2010s draw to a close, the American Freedom Defense Initiative (AFDI) remains America's foremost human rights activist group. For ten years now, AFDI has been groundbreaking and unique among human rights organizations. In the decade since our founding, AFDI has been a gamechanger — taking on the battle head-on, and taking it straight to the enemy.
Before you head out on holiday, please take a moment and……
LOOK at all that your support has accomplished (scroll).
We fought for the rights of an ex-Muslim teen, Rifqa Bary, when her father threatened her life and no one else showed any interest in her plight at all. We dedicated a memorial to Aqsa Parvez and other victims of honor killing, becoming the only organization in the Western world to memorialize and stand up for the rights of honor killing victims.
We ran thousands of bus ads highlighting the threat of jihad and Islamic anti-Semitism, the only response to the inundation of hate-filled anti-Semitic ads that ran on buses and subways all over the country.
We defeated the sinister Ground Zero Mosque project when the rest of the world was ready to accept a triumphal mosque built right next to the site where thousands of Americans lost their lives in an Islamic jihad attack.
We filed a dozen free speech lawsuits, which we all won.
We are still fighting back, but the odds against us are more prohibitive than ever. For years now, the evil Leftist propaganda group known as the Southern Poverty Law Center (SPLC) has defamed us as a "hate group." The smear has been irritating, but ultimately ineffective in stopping our work. Recently, however, the Democrat-controlled House Ways and Means Committee has called for stripping tax-exempt status from 60 "hate groups," including AFDI.
They cannot refute us. They cannot defeat us. They cannot silence us. So they're determined to destroy us.
These massive hate machines such as the SPLC, Media Matters, the Hamas-tied Council on American-Islamic Relations (CAIR) and others have tens of millions, if not hundreds of millions, of dollars to deploy to spread their lies and defamation. All we have is the truth – and you.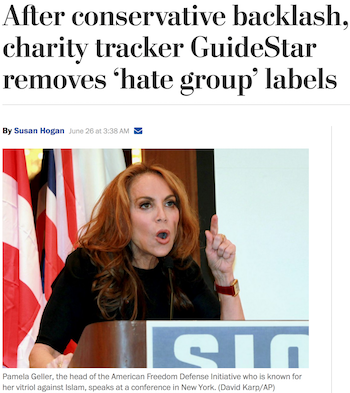 We are going to fight on, and we are going to win, just as we have so many times over the last ten years.
Here are some of the highlights of our fight for freedom during the busy decade we are just completing:
2019
Winning the battle for the freedom of speech. After years of legal battles, we prevailed in our free speech lawsuit against the city of Seattle. Seattle had rejected AFDI's public service ad because of a perceived disparagement to Islam. We sued to stop this sharia enforcement in Seattle. We argued that it was unconstitutional for King County to refuse to display AFDI's ads concerning global terrorism on the exterior of its public buses.
It took five years, but we prevailed. The Geller Ban – prohibitions on political advertising on public transit that cities specifically adopted to avoid running AFDI ads — was lifted.
This all started back in 2013, when the FBI was running a terrorism awareness campaign featuring bus ads depicting photos of sixteen of the world's Most Wanted Terrorists.
This was a publicity campaign sponsored by the Joint Terrorism Task Force for the State Department's Rewards for Justice (RFJ) program. The ad featured the world's leading global terrorists. As it happened, all but one were Muslim. In Seattle, Islamic supremacists and their leftist lapdogs demanded the ad come down, claiming it was insulting to Muslims. The FBI caved and pulled the ads.
That's when AFDI stepped in.
We believed that this public awareness message was critical to national security and should run. We are constantly being clubbed with the claim that "moderate Muslims" abhor and reject the acts of terrorism that are constantly committed in the name of their religion, so why would they object to a wanted poster featuring Islamic terrorists who supposedly have twisted and hijacked their peaceful religion? Why would "moderate Muslims" provide cover for jihad terror? Why, indeed.
AFDI submitted a virtual copy of the FBI ad to run on Seattle transit. The cowards at Seattle King Metro refused to run the ad, claiming that it was disparaging to Muslims. Reality is disparaging to Muslims?
But we won our case, and the ads will run.
Dallas's largest billboard company is happy to promote Islam, but is desperately afraid to post something that might appear to be offensive to Islam, even if it is an offer of help to girls who are threatened. And the billboard company is just one of a legion of cowards and dhimmis.  Dallas Outfront Media's fear of being called 'islamophobic' far outweighs their humanity or desire to save lives. #FreefromHijab. AFDI submitted an ad to run on Dallas billboards right next to ICNA's hijab "honor and respect" ad. We continue to fight that battle.
2018
Our work gets jihadis imprisoned or killed. The Boston Muslim who headed a plot to behead Pamela Geller was sentenced to 28 years in prison. Upon his release from prison in 28 years, he was ordered to stay far away from Pamela Geller and those around her. The judge ordered a supervised release when the time came.
Read Pamela Geller's full victim impact statement given to the court in the sentencing of
Daoud Wright here.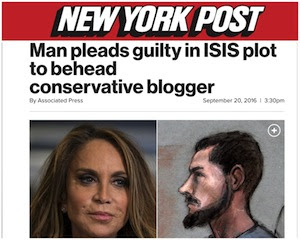 2017
AFDI'S free speech movie.We set the record straight about our controversial Garland free speech event in 2015 – and told the truth about the war on free speech.
Hollywood will never tell this story. The media will never tell this story. Our public schools and universities will never teach our children what happened. The truth had to be told. We produced a gripping documentary film, Can't We Talk About This? — a follow-up to our acclaimed 2011 documentary, The Ground Zero Mosque: The Second Wave of the 9/11 Attacks.
The new documentary gives you the inside story of what happened in Garland and why. It lays out the full and appalling details of the all-out assault on the freedom of speech that is taking place today – and why this may be the most crucial battleground today in the war for the survival of the United States of America as a free republic.
It features exclusive interviews with me, Dutch freedom fighter Geert Wilders, who was the keynote speaker at the Garland event, and Muhammad cartoon contest winner Bosch Fawstin, along with event co-organizer Robert Spencer and free speech warriors Ayaan Hirsi Ali, Mark Steyn, Douglas Murray, Ezra Levant, Muhammad cartoonist Lars Vilks, and other champions of freedom. These interviews reveal events at Garland and its aftermath that have never before been revealed to the public, and demonstrate how far advanced the war on free speech really is.
2016
AFDI's Video Series. We created a series of blockbuster videos that helped change the political discourse in America, exposing Jew-hatred and support for jihad on campus, and related issues.
Fighting Facebook censorship long before it was widely known. Facebook tried to censor me, but the blowback was so fierce, we were reinstated.
Our pages on Facebook and Twitter reached over close to half a million people a day. That's huge. Facebook tried to shut us down; we filed a federal lawsuit in the U.S. District Court for the District of Columbia, challenging Section 230 of the Communications Decency Act (CDA) under the First Amendment. The American Freedom Law Center (AFLC) explained that "Section 230 provides immunity from lawsuits to Facebook, Twitter, and YouTube, thereby permitting these social media giants to engage in government-sanctioned censorship and discriminatory business practices free from legal challenge." This is America, not Saudi Arabia. Enough.
Pro-Israel Ads in San Francisco. The hate-filled anti-Israel group known as the Seattle Mideast Awareness Campaign (SEAMAC) ran bus ads in San Francisco that proclaimed, "Boycott Israel Until Palestinians Have Equal Rights." As always at AFDI, we countered with the truth.
Using the Nazi disinformation template, the SEAMAC ad was a total lie: Muslims serve in the Israeli Knesset and have more rights in Israel than they do in Muslim countries.
And so we unveiled a new advertising campaign that boldly told truths about Israel and the Palestinian Authority that the U.S. government and the mainstream media seem determined to obfuscate.
Our AFDI ad depicted children dressed as jihad terrorists and brandishing guns and knives, in photos taken from Palestinian Authority media, and reads: "The Palestinian Authority Teaches Children to Hate. End All U.S. Aid to the P.A." It went up on hundreds of buses in San Francisco.
2015:
We stood for the freedom of speech against violent intimidation at our Muhammad Art Exhibit and Cartoon Contest in Garland, Texas — where out SWAT team took out two jihadists who had come to kill for Allah at our event. The subsequent attacks on us by the media and leftist elites exposed their agenda and showed them to be aligned with sharia supremacists. They woke America up.
We defeated a years-long effort by the U.S. Trademark Office to deny our First Amendment rights and refuse us a trademark for our "Stop Islamization of America" (SIOA) program. The Trademark Office claimed our trademark was "disparaging" to Muslims, as if all Muslims favor jihad violene and Sharia oppression. In December 2015, a Federal Circuit Court of Appeals, citing SIOA frequently, ruled against claims that there is no First Amendment protection in trademark cases.
It became official: we defeated the Ground Zero Mosque. Obama wanted it, then-NYC Mayor Bloomberg worked for it, but the people didn't want a 16-story Islamic supremacist monument at Ground Zero. We fought it and we won — and showed the elites that they can't run roughshod over the will of the people.
AFDI's Ground Zero Mosque protest crew 40,000 warriors for freedom
We triumphed over Hamas-tied terror org CAIR's attempt to rebrand the word "jihad" as something peaceful and benign. Our campaign made national and international headlines, and we succeeded in injecting jihad into the vernacular and the public discourse whenever news about Islamic horror and savagery is reported.
We ran numerous ad campaigns in a number of American cities, highlighting the dangers of Islamic texts and teachings. We ran numerous campaigns to expose wealthy Jewish donors to the Boycott, Divestment and Sanction (BDS) of Israel movement. We ran numerous ad campaigns in a number of American cities in defense of Israel.
2014
Our jihad awareness ad campaigns went viral, and as expected, the coverage was hostile. "Hating jihad," went the New York Daily News headline. Are we supposed to love it? But because of the media's frenzy to discredit and defame us, millions more people saw our ads.
The Islamic Jew-hatred ad calling out Islamic anti-Semitism. We rolled out this ad all over New York City and Washington, DC. The media was furious. The New York Post called AFDI an "anti-Islamic group." The Belfast Telegraph, the Jewish Daily Forward, Fox News New York and even the generally conservative-leaning Washington Times dubbed the ads "anti-Islam ads" — instead of calling on Muslims of good will to reform Islam's anti-Semitic teachings.
The Islamophobia ad. The Muslim groups that complain most loudly about "Islamophobia," such as theHamas-tied Council on American-Islamic Relations (CAIR), have opposed every counter-terror program that has ever been proposed or implemented.
They call counter-terror measures "Islamophobic." This ad showed the reality behind that cynical propaganda ploy.
The CAIR campaign. Not just the media, but corrupt political elites became desperate to silence us, long before Donald Trump even considered running for President. TheWashington D.C. City Council passed a resolution against AFDI's pro-Israel ads. Hamas-tied CAIR, meanwhile, responded to my ad campaign exposing Islamic Jew-hatred with a deceptive and dishonest propaganda campaign of its own. CAIR tried to deceive gullible non-Muslims. And so we launched a new AFDI ad campaign: "The Truth About CAIR," on New York City trains and Washington, DC buses and Metro stations. The ad depicted several CAIR officials who have been arrested and convicted of terror-related crimes. CAIR is an unindicted co-conspirator in a Hamas terror funding case –so named by the Justice Department during the trial of the Islamic charity known as the Holy Land Foundation.
=
The pro-Israel marches and rallies. Also in 2014, AFDI helped organize pro-Israel marches in New York City. Part of Hamas's war effort were death marches staged across major cities in the US, Canada, Europe, Asia, etc. in support of Islamic terror against the Jewish state. They were as much a part of the war against Israel as Hamas rockets.
Many of these hatefests were violent. Attacks on Jews became commonplace. That is why we countered with a strong message of support and love for the state of Israel.
Despite threats of violence, the huge rally we helped organize for Israel drew tens of thousands of Israel lovers.
We stood together against the jihad against the Jews, Christians, Hindus, Yazidis, Chaldeans, Buddhists and all other religious minorities. We told the truth: Hamas is the "Palestinian" version of ISIS (and Boko Haram, Hezb'Allah, Al-Qaeda, et al).
Fighting antisemitism in Boston. The Massachusetts Bay Transit Authority (MBTA) accepted yet another vicious antisemitic campaign to run on Boston subway platforms. This was not the first blood libel against the Jews that Boston authorities have run.
This was the same antisemitic authority that refused to run our pro-Israel ads after they ran a different Jew-hating campaign. We submitted six different Islamic Jew-hatred and Islamic apartheid ads to run on Boston buses and subways.
2013
Countering blood libels against Israel. We ran ads to counter the vicious blood libel currently running there (below), luridly accusing the state of Israel of ethnic cleansing.
Advertisements accusing Israel of "ethnic cleansing" appeared on Denver-area buses while the Jewish National Fund held its national conference in the city.
The "My Jihad" Ads. When the Hamas-tied Council on American-Islamic Relations (CAIR) rolled out a cynical and deceptive campaign designed to lull Americans into complacency about the jihad threat by making them think that jihad just meant getting in your exercise or taking the kids to school, we countered with an ad campaign depicting the actual words of jihad terrorists such as Osama bin Laden and Hamas, showing that all too many Muslims think jihad involves mass murder of Infidels. Of course, the mainstream media tried to obscure the fact that our campaign depicted actual quotes from actual jihadis — but the truth was obvious to the public. We were inundated with emails thanking me for telling the truth about jihad after years of lies from government, law enforcement and the mainstream media.
Israel apartheid ads. Ads calling Israel an apartheid state ran on New York Metro platforms. Our Islamic apartheid ads immediately went up in subway stations in New York City and Washington, DC, to counter the Islamic supremacists' lies and expose the truth about the Sharia. For years, ads like the anti-Israel one ran unchallenged. But this time, we were there. Their lies did not stand unchallenged.
Ads on every clock in NYC subway stations. When the Hamas-linked Council on American-Islamic Relations (CAIR) ran ads featuring a quote from the Qur'an designed to mislead Americans about the nature and ideological underpinnings of the jihad threat, we countered with a quote from the Qur'an saying that Allah would "strike terror into the hearts of the unbelievers" (3:151) and showing the burning World Trade Center towers. This depicted the reality of the jihad against the U.S. that CAIR was determined to obfuscate and obscure, so that we would be unable to defend ourselves adequately against it. Our ads ran on the 150+ clocks in the New York subway system, circumventing media denial by taking the truth directly to the people.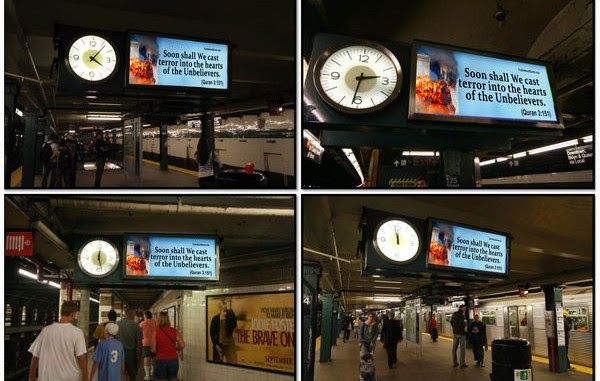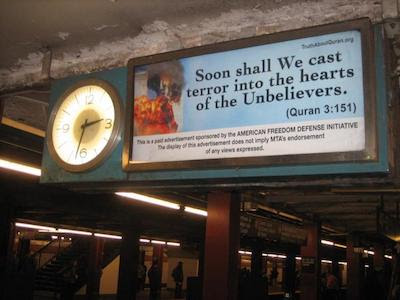 9/11 AFDI Memorial and Press Conference. We held a Memorial and Press Conference at Ground Zero on September 11, 2013, the twelfth anniversary of the 9/11 jihad terror attacks in lower Manhattan. Robert Spencer and I hosted, and featured speakers were 9/11 family member Nelly Braginsky, 9/11 first responder Alan T. DeVona, and Coptic Christian human rights activist Ashraf Ramelah. We focused on the outrageous anti-American goings-on at the 9/11 Memorial and Museum, and the need to tell the truth about Islamic jihad both at that Museum and in the public square – where the truth about Muslim persecution of non-Muslims in Egypt, Sudan and elsewhere is still largely ignored.
Free Speech Demo in Tennessee Against Proposed Criminalization of Social Media Postings that Offend Muslims. We held a major demonstration in defense of free speech in Manchester, Tennessee. An event entitled "Public Disclosure in a Diverse Society" was held featuring Bill Killian, U.S. attorney for the Eastern District of Tennessee, FBI Special Agent Kenneth Moore, and Zak Mohyuddin of the American Muslim Advisory Council. They spoke at length about hate crimes, hate speech, and how Tennesseans needed to be more inclusive and welcoming of the increasing numbers of Muslims in their midst – and spoke about criminalizing posts on social media considered offensive to Muslims.
We called for a protest of what was clearly an event designed to intimidate Americans into being afraid to criticize the elements of Islam that give rise to violence and supremacism, and nearly 2,000 protesters assembled at the Manchester Convention Center to register their disapproval of this latest Obama Administration attempt to silence criticism of jihad and Islamic supremacism.
2012
We won historic landmark free speech first cases against the government in New York and DC. Our anti-jihad subway and bus campaign forced the media to talk about what
they themselves prohibit — jihad and sharia. It was one of the biggest stories of the year. This was part of a multi-pronged media attack forcing discussion and analysis of the gravest threat to our national security.
We posted anti-sharia billboards and ran radio ads to counter Muslim Brotherhood billboard ads and radio ads promoting sharia.
We expanded the "Support Israel" bus campaign to 100 NYC buses to include "Support the Troops, Defeat Jihad"; "Support the Copts, Defeat Jihad"; "Support the Bahais, Defeat Jihad"; "Support the Nigerian Christians, Defeat Jihad"; "Support the Hindus, Defeat Jihad"; et al.
We exposed pro-sharia media bias when we submitted an exact replica of an anti-Catholic ad that ran in the NY Times, exchanging the falsehoods about Catholicism with truth about Islam. The New York Times refused our ad but ran the anti-Catholic
ad. It made television and mainstream media news round the world: VIDEO: Pamela Geller on FOX News Discussing NY Times Hypocrisy
We formed a worldwide alliance in Stockholm, SION (Stop Islamization of Nations),functioning under a President's council that functions as a mobile, proactive, reactive on-the-ground team developing and executing confidential action plans that strike at the heart of the global anti-freedom agenda.
The "civilized man" ad. The biggest drama of 2012 surrounded our ad campaign in New York Metro stations. The campaign featured posters that said, "In any war between the civilized man and the savage, support the civilized man. Support Israel; Defeat jihad." This ad caused a furious uproar. We were savaged for opposing savagery. But millions got our message.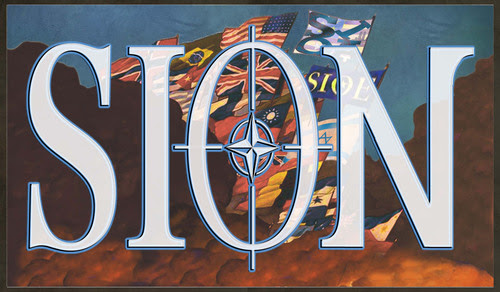 We won a major victory, fighting alongside members of the Greek Orthodox community to get approval to rebuild the 105-year-old St. Nicholas church that sat at the base of the World Trade Center — after ten years of obstruction. Lots of Atlas readers joined the cause. The church was destroyed on 9/11 and had been stymied again and again in its attempts to rebuild by city officials — the same ones who have done all they could to facilitate the building of the Ground Zero Mosque.
We held numerous pro-freedom rallies and conferences: The dedication of the Aqsa Parvez memorial grove in Israel commemorating the victims of Islamic honor killing. The Jessica Mokdad Human Rights Conference on honor killing and women's rights in Islam in Dearborn, Michigan. Weheld a huge rally for honor killing victim Fatima Abdullah in Tampa, Florida.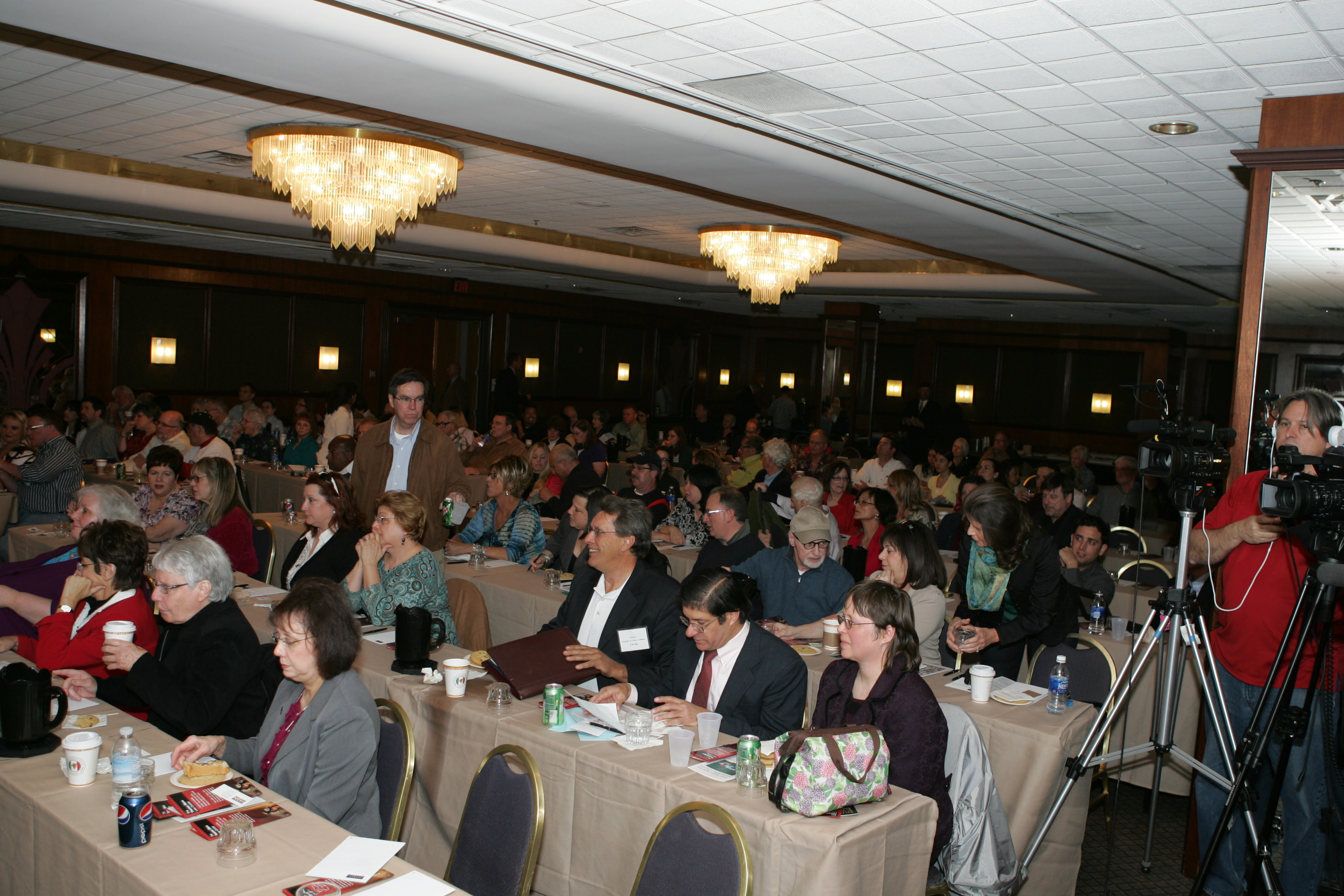 We fought against the outrages at the 911 Memorial and Museum. They are planning to put the human remains of over "freak show" with the 911 families, who were against this sacrilege.
2011
We held another massive pro-freedom rally in lower Manhattan, again bringing out tens of thousands of people to protest against the Ground Zero Mosque.
Working with Florida patriots, we raised over $6,000 for the CRCC (CONCUSSION RESTORATION CARE CENTER) at Camp Leatherneck in Afghanistan. Their response was overwhelming. I was shocked and overcome when the United States Marine Corps presented me with the flag flown on September 11th over Camp Leatherneck, "amid the battlefields of Afghanistan during decisive operations against enemy forces in Helmand Province." Can you imagine such an honor?
2010
We held two massive rallies against the Ground Zero Mosque in New York City. The turnout stunned us when 20,000 Americans showed up to protest against this insult to the memory of the victims of the 9/11 jihad attacks.
We held a Christmas card drive for Christian convert out of Islam, Rifqa Bary, who fled from her home after her father threatened to kill her for converting. We fought successfully for her freedom and made sure her persecution was front and center in the public eye. Our Christmas drive sent hundreds, if not thousands, of Christmas cards and gifts to Rifqa.
We kicked off the inaugural American Freedom Defense Initiative event at CPAC: Jihad: The Political Third Rail. This was a panel discussion that featured several American and international resistance fighters, including Wafa Sultan, Stephen Coughlin, and Simon Deng, working to stop the spread of Islamic supremacism and most importantly, America's infiltration by Muslim sympathizers. The central focus of the event was the Islamic jihad against the West and how Islamic organizations are working to silence free speech both in Europe and America.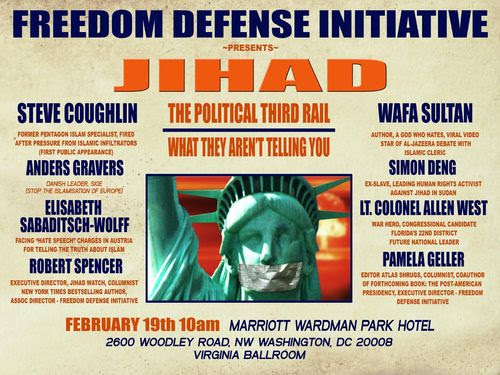 What a tumultuous ten years. And we're just getting started. We will never give up fighting for the freedom of speech and we will never stop telling the truth about the global jihad.
But we can't do all this and our other work in defense of freedom without you: YOU are the one who makes it all happen. But at a time when the political and media elites are more compromised than ever, our work has never been more crucial. Please make your tax-deductible donation via PayPal to americanfreedomdefense@aol.com, or send your check to:
Pamela Geller
American Freedom Defense Initiative
1040 1st Ave. #121
New York, NY 10022